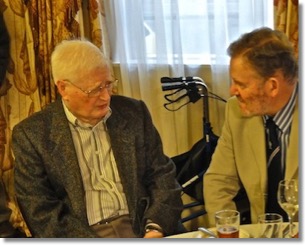 A message from his son Mike Yates:- He would have been 99 years old in May. Alan (Chocker) Yates died on the 25th February 2013 having suffered progressive failing health for several years.
For the last few years he lived at Southwell Court Care home, until January 2011 with Betty (whom he survived by just over two years).
Last Friday, in an extremely weak state, he was transferred to Kingsmill Hospital in Mansfield. By then his condition had past the point at which Care Home personnel could be effective.
Unfortunately, despite their best efforts, Kingsmill staff could not reverse his final decline.
Read More...