The website's real purpose is to be a written and visual archive for the Old Southwellians, past and present, to document and preserve their history for future generations.
This website has now been frozen as an Archive
and there are no current plan to update it.
It is hoped that the site will be used by the older generations of the school to share memories, for the current generation with enquiring minds and perhaps by future researches.
Personally I have got to the point where I have contributed what I can and the website is effectively in a frozen state and it will not be added to.
Facebook will remain active and no doubt thrive. You will still be able to access images from Flickr, of the school in yesteryear, by clicking on the various links within the site. Anyone will still be able to copy, or download, any part of the website or images or to link to them.
Read more
If you wish to contact me then you can do it on
dpadley@me.com
or another member of the
OSS Committee
Alvin Stardust (Bill Jewry) dies at 72
Bernard William Jewry
was born 27 September 1942 in Muswell Hill, North London and died on 23rd October 2014. He moved to Mansfield, Nottinghamshire, at a young age where his mother ran a boarding house frequented by musicians and entertainers appearing locally. Jewry attended the Southwell Minster Collegiate Grammar School (now Southwell Minster School) as a boarder. He made his stage debut in pantomime at the age of four. In the early 1960s, Shane Fenton and the Fentones were an unknown teenage band who recorded a demo tape and mailed it in to a BBC programme with the hope of being picked to appear on television. While awaiting a reply from the BBC, the band's 17-year-old singer Shane Fenton (whose real name was Johnny Theakston) died as a result of the rheumatic fever he had suffered in childhood. The rest of the band decided to break up, but then unexpectedly received a letter from the BBC inviting them to come to London to audition in person. Theakston's mother asked the band to stay together, and to keep its name, in honour of her son's memory. Jewry, who was a roadie with the group at the time, was asked to join the band and to use
Shane Fenton as a pseudonym
. Source Wikipedia.
More Information
100 more images for our collection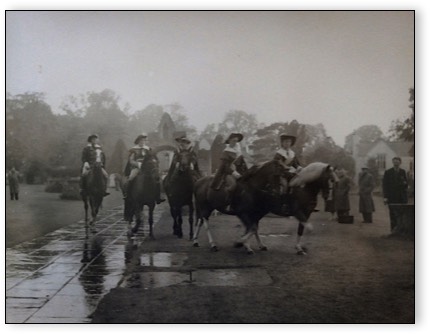 The current
Minster School
has kindly given access to their
historical archive
and from this has been chosen more than 100 images that have not been publish before bringing
the total to about 1350.
We should thank Paul Birks, the current history master for this this. Images range from school photos in the 1890's, school life of local schools (including forerunners of the Grammar school) in the 1900's (these will make you smile) through the pre WW2 period and also covering the
Millenary Celebration
(about 40 of these) in 1956. The images can be found under the relevant 'decade' tab.
More information.
'Steve Pulford' £½m Southwell Rugby Pavillion opens 4th Oct 2014
The facility
, which replaces a 60-year-old building,
includes a bar and function area, and changing rooms for men, women, wheelchair-users and officials
. The club received £45,000 towards the project from the RFU after being chosen as a 'Lead Up And Legacy Centre' ahead of the 2015 rugby world cup, to be hosted in England and Wales. Club vice-chairman Mr Jem Berridge, clubhouse redevelopment project co-ordinator, said: "The old clubhouse was built in the 1960s when rugby was principally a male sport. "Now, we have international rugby played by ladies to a very high standard, substantial wheelchair rugby and boys and girls playing so now it has moved from being a totally male sport to a much wider community.
The clubhouse has been named after former club secretary Mr Steve Pulford, who helped build the former clubhouse. Mr Pulford was a former deputy head of The Minster School and a member of the Old Southwellians Society, which raised money for the clubhouse in his memory. His widow, Mrs Margaret Pulford, was at the official opening.
More Information
Link to Steve Pulford RIP
Stories, Myths and Ledgends
Contains four separate sections; a school, society & history with many copies of the Southwellian magazine, prizewinners and names of the head boys & girls; a myths, stories and legends section with pieces written by both staff and pupils; a reunion section covers the last five years with 'first hand' experiences and lots of archived images; finally a section that is reserved for the teachers and staff who gave their lives to the school and those that attended.
A photographic archive that has 1350 images that have been contributed by staff, students and from other public sources going back to 1890's. Images are housed on a global site called Flickr, The biggest collection on our website and contains 750 images from Steve Pulford. We have further pulled together a set of 28 images that we consider to be the 'best of the best'.
LIVE 17.06 January 2017 rwsw